Elegant appearance and excellent design
ALU windows Cugelj with profile Schüco AWS 75 SI + is a super thermal insulation profile for windows.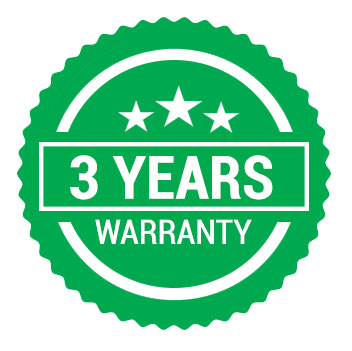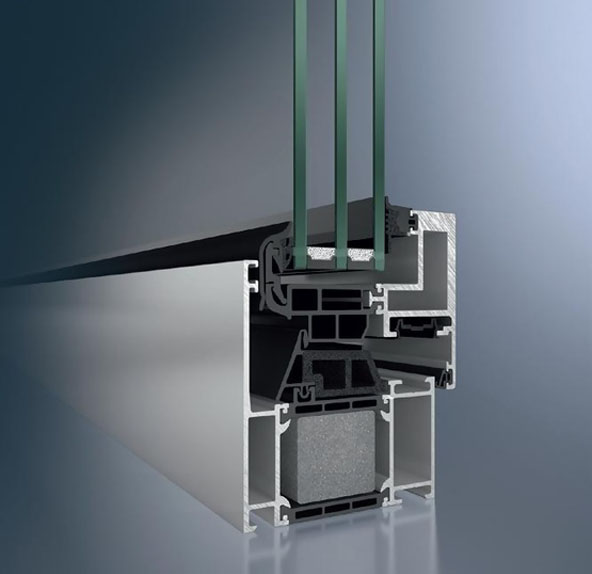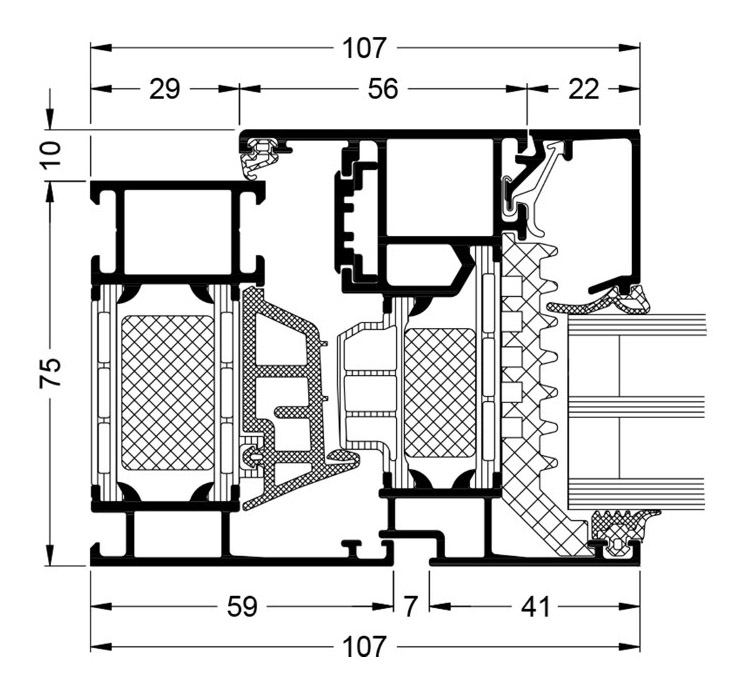 The basic depth of the frame is 75 mm and the wings depth is 85 mm. Additional insulation material is inserted in the area of the thermal bridge break. The profile is surface-aligned on the outside, and there is a 10 mm offset at the wing on the inside. The SI (super insulation) profile complies with the strictest energy saving regulations and can be compared with a PVC 5-chamber profile in terms of insulation properties.
Thanks to the innovative discontinuous thermal bridge with foam and multi-chamber central seal, the profile  meets the high requirements of thermal protection , with the profile coefficient (heat loss) as low as Uf = 1.3 W / m2K.
Exceptional performance in all weather conditions
SUN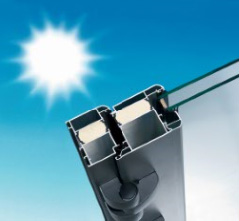 RAIN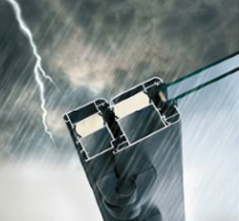 SNOW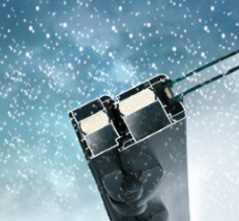 POLUTED AIR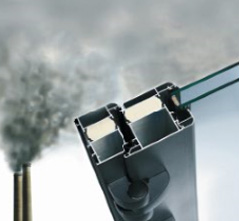 Wide range of colours available (RAL scale)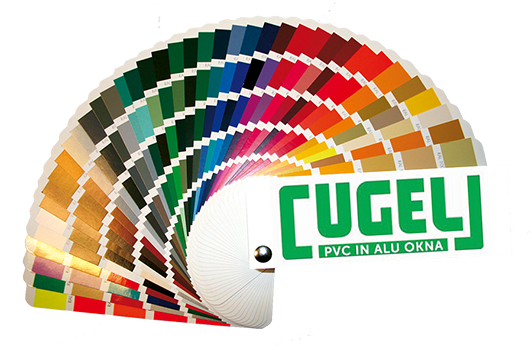 All available colours for Cugelj ALU windows are certified with Qualicoat cerificate: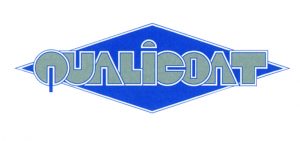 A variety of elements of large dimensions
Minimal maintenance
All windows require a certain level of maintenance. For flawless operation of windows, they must be properly maintained. Maintenance work includes cleaning windows, maintenance of fittings and window frames.
Do you need more information?
For more information on the SCHÜCO AWS 75 SI + profile, download the catalog in PDF format.
Connect with us
If you value your time and money and want quality products, we at Cugelj are the right choice for you!
Showroom & company head office
Stantetova 10, 1295 Ivančna Gorica
T: +386 1 78 78 535
F: +386 1 78 07 868
G: +386 40 840 069
E: [email protected]